| friends | buses | calendar | bairnrhymes | bookcases | grave | music | panels | prize |
| roll | schools | sculpture | shows | theatre | walks |
William Soutar Writing Prize 2014
Competition Details
This annual competition is now in its thirteenth year and alternates between poetry and short stories. The competition in 2014 requires short stories to be entered. Entry is free and open to anyone in the world over the age of 16, but individuals are limited to entering two two short stories only.
Judge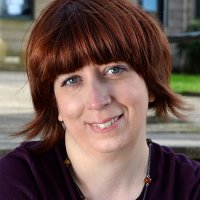 This yearís judge is ZoŽ Strachan who is a Scottish writer.
She has written three novels, Negative Space (2002, Picador), Spin Cycle (2004, Picador) and Ever Fallen in Love (2011, Sandstone).
ZoŽ also writes short stories, libretti, plays, essays and journalism.
You can find out more on ZoŽ's website..
First Prize
An Arvon Writing course at Moniack Mhor (for which the normal fee would be approximately £700), or another of the UK Arvon Centres. The winner will be announced by Zoe Strachan at 12:30 on Writersí Day, Saturday 30th August 2014, at the AK Bell Library Perth. The day also features free workshops from Susi Maguire (Short Stories, 10:30) and Magi Gibson (Finding Your True Voice, also 10:30).
Second Prize
£100 Book Token.
Local Prize
A local prize of a £50 book token will be awarded for the best work from a resident of Perth and Kinross.
Competition Rules
The deadline for all entries is Tuesday 30th June 2014.
All entrants must be 16 years of age or over.
Stories must not exceed 2,000 words.
A maximum of two stories may be submitted.
All entries must be typed or word processed, on one side of the paper only.
Two copies of each short story must be submitted.
Entries may be in English or Scots.
The competition is open to anyone throughout and outside the United Kingdom.
All entries are judged anonymously and the name of the writer must not appear on the manuscript.
Stories must not have been previously published.
Competition entries cannot be returned - please do not include a pre-paid envelope.
The Judgeís decision is final and no correspondence can be entered into.
Alterations cannot be made to stories once they have been submitted.
Entries must be accompanied by an entry form (download below).
There is no entry fee for this competition.
Local entries (writers living in Perth & Kinross at time of entry) can also be additionally entered for the local Soutar prize. Please tick the box on the entry form if this applies.
It is the entrantís responsibility to ensure that the above rules are adhered to.
Failure to comply with the above rules will result in disqualification from the competition.
Additional Notes
Shortlisted entries will be announced on the PKC Library website by 20th August, 2014.
The winner(s) will be notified a few days before the formal announcement on 30th August 2014.
Unsuccessful entrants will not be individually notified.
If a local entrant wins one of the main prizes, they will not also be eligible for the local prize.
The winning names will be posted on the PKC Library website.
The writers of the winning stories grant Perth and Kinross Libraries and Information Services the right to use the stories in publicity material for one year from 30th August 2014.
The copyright of each story remains with the author.
Entry Forms
You may download the entry form in either Word or pdf format by clicking the appropriate icon.
William Soutar Writing Prize 2013
Prize Winners
Announced at the Writers' Day on 31st August 2013, where competition judge Brian Johnstone and Provost of Perth and Kinross Council Liz Grant presented the prizes.
1st Prize

Land Girls

Nikki Magennis

2nd Prize

Sin Eater

Lynn Myint-Maung

Local Prize

Trick Performed on Smeaton's Bridge

Heather Reid

Highly Commended

Miracles of Light

Polly Atkin

Landnam

Lindsay MacGregor

Christopher

Elizabeth Rimmer

The Sun Bathers

Roy Marshall

Commended

Dust to Dust

Helen Addy

Le Chaos de MourŤze

Jean Atkin

Quercus

Rosemary Badcoe

Leukin to Sea

John Brewster

The Waff

Ian Hunter

Spinning with Gravity

Nikki Magennis

Bearing South

Susan Mansfield
William Soutar Writing Prize 2012
Prize Winners
Announced at the Writers' Day on 25th August 2012:
1st Prize

Tea at the Ritz

Diane Chorley

2nd Prize

When Mozart steyed the nicht in Methil

John Brewster

Local Prize

Fox's Cabin

Joanne Bales

Commended

Outlawed

Robin H. Rodger

Surgery

J.K. Fox

Annie's Tale

Elizabeth M. Taylor

Bonny Peggy Alison

Mary Johnston

Thon muckle bonnet

Elizabeth M. Taylor
William Soutar Writing Prize 2011
Prize Winners
Announced at the Writers' Day on 26th March 2011:
1st Prize

am aa din

John Brewster

2nd Prize

Saddam Husseinís Overbite Speaks Out

Josh Ekroy

3rd Prize (and Local Prize)

Joint winners:

Scenario

Irene Evans

What Part of NoÖ?

Heather Reid

Commended

Wilfred Owenís Last Letter

Roy Marshall

In Bed He Smells Like a Butcher

Heather Reid

East Neuk Storm

Vicky Paine

Mouche Volante

Sharon Black

Mad person in your temple

Deborah Trayhurn