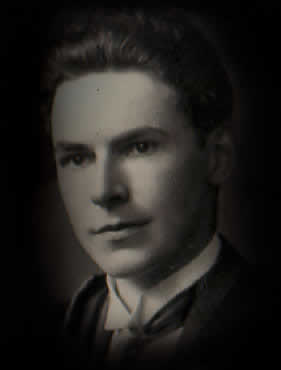 A K Bell Library,
York Place,
Perth PH2 8EP
t: +44 (0)1738 477062
e:Local Studies

The Soutar House,
27 Wilson Street,
Perth PH2 0EX
t: +44 (0)1738 643687
| friends | buses | calendar | bairnrhymes | bookcases | grave | music | panels | prize |
| roll | schools | sculpture | shows | theatre | walks |
William Soutar Writing Prize 2014
Prize Winners
Announced as part of the Writersí Day Programme at the AK Bell Library on Saturday 30th August, where competition judge Zoe Strachan presented the prizes.
1st Prize

Birds Donít Sing in the Dark

DRD Bruton

2nd Prize

Treading Water

Catherine Turnbull

Local Prize

Making Jam for Circus Folk

Fiona Thackeray

Highly Commended

A Bakerís Son

LM Morgan

Commended

Hardware

Sarah Isaac

Pinecones

Vicky Mackenzie

Shortlisted

A Game of Shells

Alison Gray

An Understanding

Tracy Fells
I didnít know till later,
that it didnít have to mean anything
Laura Tansley

Lone Wolf

Tracy Fells

Salt Stories

DRD Bruton
Winning entries, as well as a selection of the highly commended, commended and shortlisted stories will be published in ebook format, which will be available through the ebook section of the library webpage.
William Soutar Writing Prize 2013
Prize Winners
Announced at the Writers' Day on 31st August 2013, where competition judge Brian Johnstone and Provost of Perth and Kinross Council Liz Grant presented the prizes.
1st Prize

Land Girls

Nikki Magennis

2nd Prize

Sin Eater

Lynn Myint-Maung

Local Prize

Trick Performed on Smeaton's Bridge

Heather Reid

Highly Commended

Miracles of Light

Polly Atkin

Landnam

Lindsay MacGregor

Christopher

Elizabeth Rimmer

The Sun Bathers

Roy Marshall

Commended

Dust to Dust

Helen Addy

Le Chaos de MourŤze

Jean Atkin

Quercus

Rosemary Badcoe

Leukin to Sea

John Brewster

The Waff

Ian Hunter

Spinning with Gravity

Nikki Magennis

Bearing South

Susan Mansfield
William Soutar Writing Prize 2012
Prize Winners
Announced at the Writers' Day on 25th August 2012:
1st Prize

Tea at the Ritz

Diane Chorley

2nd Prize

When Mozart steyed the nicht in Methil

John Brewster

Local Prize

Fox's Cabin

Joanne Bales

Commended

Outlawed

Robin H. Rodger

Surgery

J.K. Fox

Annie's Tale

Elizabeth M. Taylor

Bonny Peggy Alison

Mary Johnston

Thon muckle bonnet

Elizabeth M. Taylor
William Soutar Writing Prize 2011
Prize Winners
Announced at the Writers' Day on 26th March 2011:
1st Prize

am aa din

John Brewster

2nd Prize

Saddam Husseinís Overbite Speaks Out

Josh Ekroy

3rd Prize (and Local Prize)

Joint winners:

Scenario

Irene Evans

What Part of NoÖ?

Heather Reid

Commended

Wilfred Owenís Last Letter

Roy Marshall

In Bed He Smells Like a Butcher

Heather Reid

East Neuk Storm

Vicky Paine

Mouche Volante

Sharon Black

Mad person in your temple

Deborah Trayhurn