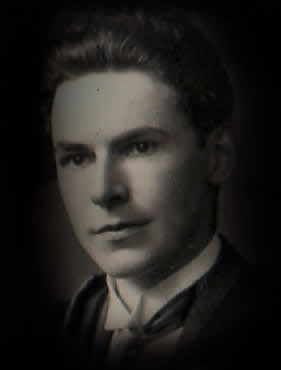 A K Bell Library,
York Place,
Perth PH2 8EP
t: +44 (0)1738 477062
e:Local Studies

The Soutar House,
27 Wilson Street,
Perth PH2 0EX
t: +44 (0)1738 643687
| friends | av archive | bairnrhymes | bookcases | buses | calendar | grave | lectures |
| makars | music | panels | prize | roll | schools | sculpture | shows | the arch | theatre |
| walks |
Soutar's Grave
This is located in the Jeanfield and Wellshill Cemetery in Perth. Enter by the Jeanfield or Rannoch Road gates and walk alongside the leftmost (west) boundary wall on the map below. The family headstone is located on the boundary wall of the Jeanfield section (white plots), as indicated on the map. It stands on the brow of a small hill, adjacent to a line of trees.
Refurbishment
In October 2013, to mark the 70th anniversary of his death, the Friends unveiled a fully restored gravestone, inclding a new base, cleaned face, repainted lettering and a discreet plaque bearing the words: "Whan the sang is owre | the quiet comes in".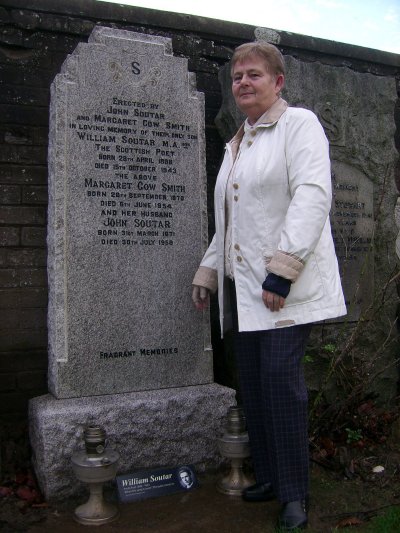 Pictured by the cleaned stone is Janette Soutar, the poet's cousin, who first drew attention to the deteriorating condition of the grave in 2000. "Lots of people are unaware he is buried so close to the town," said Janette. "It's just so nice to have it done after all these years."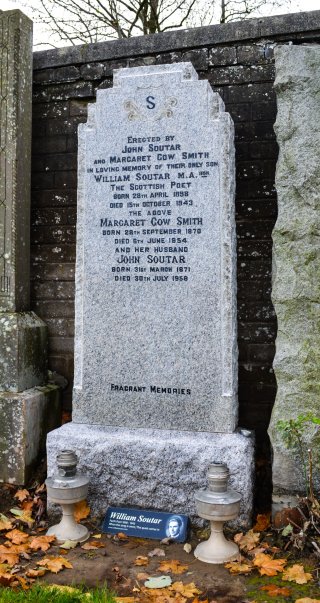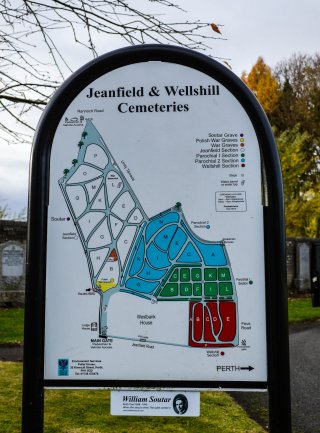 In addition to the stone, new signage was added to the maps at each of the three main gates to the cemetery, and a small plaque added to each frame.
Roben Antoniewicz assisted with graphic design. Stone restoration was carried out by Ian Bruce of Lochgelly, and signage was provided by the Sign Shop at Bridgend. The Perth Common Good Fund contributed to signage costs.
Richard Smith, PKC's Principal Bereavement Services Officer said: "The signs look fine and are quite unobtrusive. Well done to all involved."