| friends | av archive | bairnrhymes | bookcases | buses | calendar | grave | lectures |
| makars | music | panels | prize | roll | schools | sculpture | shows | the arch | theatre |
| walks |
Performers and Recordings
Katie Targett-Adams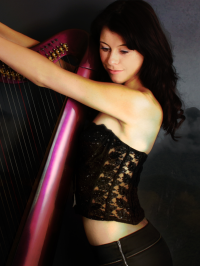 Katie's music is a blend of her angelic voice with the small folk harp (clarsach) showcasing songs from her homeland of Scotland but also from many other different cultures and musical genres.
A Princes' Trust Ambassador, Katie has performed in Scotland at the Opening of Scottish Parliament in the presence of Her Majesty The Queen, for JK Rowling at the launch of Harry Potter and the Half Blood Prince at Edinburgh Castle and aboard the Royal Yacht Britannia.
Now resident in Hong Kong, Katie sang for the British PM and Gold Medallists at the Beijing Olympics in 2008 and for The First Minister of Scotland in Beijing and Shanghai in April 2009 on his official governmental tour.

Katie's MA in Modern and Medieval Languages from Oxford University enables her to not only present in English but also in Mandarin, Spanish, German and French.
Listen to The Tryst

from the album Scotland in Love with David Campbell.

Photographs by Paul Krogh Katie's Website
Stuart Patterson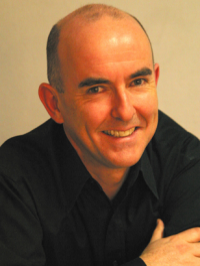 Born in Perth, Scotland, Stuart Patterson studied singing in Glasgow, London, Florence and Paris. With a French government scholarship he moved to France and became a member of the Groupe Vocal de France.
As a member of the troupe in Pisa, Italy, he sang Mozart, Rossini and Monteverdi. Since 2000, he has become a leading specialist in character tenor parts, singing in some of the most prestigious opera houses.
At the moment he is preparing roles for Lausanne, Geneva, Lübeck and the Royal Opera House, Covent Garden.
Stuart completed his CD A Laddie's Sang in December 2009. It features 12 Soutar lyrics, rhymes and riddles set to Benjamin Britten's Who are these children? Op 84.
In addition, the disc contains Burns songs set to arrangements by McPhee and Ravel, and the French songs of Geliot.
Listen to A Laddie's Sang

from the album of the same name with accompanist Florence Boissole.
James Grant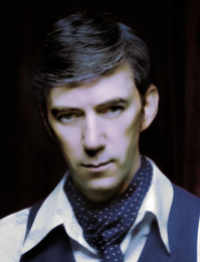 © Roben at raphotography.co.uk


James Grant's career began in the early eighties, when he formed Friends Again with Chris Thompson (The Bathers). Although short-lived, their influence was huge, helping to define the emerging sound of the Scottish bands that followed them. It was in Love and Money that James found more widespread recognition; four albums, several hit singles, a world-wide following and silver discs in the UK helped seal his reputation as one of the best songwriters in the country.
In 1996 he contributed four songs to the solo album of Capercaillie vocalist Karen Matheson, including the title track The Dreaming Sea. He has written extensively on all of Karens' solo albums and continues to work in her band. Working with musician and producer Donald Shaw and a stellar cast of players he delivered the stunning debut solo album Sawdust In My Veins, followed by the equally acclaimed follow-ups My Thrawn Glory, I Shot The Albatross and Holy Love. Strange Flowers, his fifth album as a solo artist was released in March 2009.
James' recording of Soutar's Song is taken from his 2002 album I Shot The Albatross. James' music and rendition so impressed digital audio producer Paul Fegan of Dublin, that he created the video you can watch here.
We're grateful to James and Paul for their permission to use it.
Jim Malcolm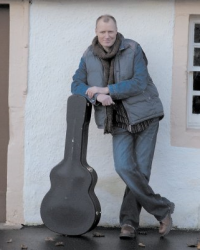 With family roots in Perthshire and Strathclyde, Jim has been a professional musician since graduating from Edinburgh University. He has played all over Scotland, most of Europe and extensively in North America.
Though he now works solo, Jim was lead singer with the world-renowned and multi-award-winning Celtic folk/rock band Old Blind Dogs for eight years. Jim recorded three studio albums and a live cd with the band.
As a solo artist with ten CDs to his credit, Jim can mix it with anyone out there. As well as a renowned singer, he is in the top handful of simultaneous guitar and harmonica players in the world. He plays mostly in the folk guitar tuning dadgad in both fingerpicking and plectrum styles.
His concerts are always highly entertaining, peppered with funny stories and observations, in the great tradition of Scottish artists through the ages.
He has now recorded fifty songs which are either entirely original or were built by him around some ancient fragment of text, a poem or melody. Alongside his original work, Jim has recorded a great many Scottish songs, from early ballads through Burns and Tannahill to William Soutar and his great hero Jim Reid. He enjoys reworking old songs that form the kernel of Scotland's great folk tradition.

Jim premiered Hal o the Wynd on the occasion of the christening of the Soutar Theatre in the A K Bell Library in Perth during 2009. William Soutar's words and Jim's music are a happy fusion and we're grateful for his permission to use the song here.
Listen to Hal o the Wynd

from the album Sparkling Flash released in 2010. The CD features a band reunion as several Dogs members make guest appearances.